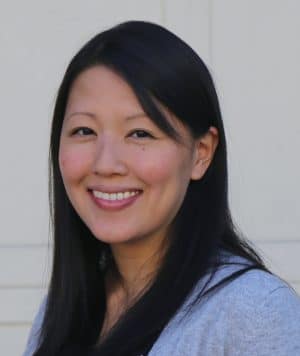 Board certified pediatric dentist Dr. Joanne Rahman, or "Dr. Joanne", is passionate about educating parents and children about proper oral health strategies. She believes that learning about prevention early in a child's life is the key to a beautiful and healthy smile. She absolutely loves her career choice, and the lifelong relationships she has formed with her patients.
Dr. Joanne was born and raised in San Francisco, and is a Lowell High School Alumni
She graduated from the University of California, Davis, where she received her B.S. in Biological Sciences
She earned her D.D.S. from the University of California, San Francisco (UCSF)
Following dental school, she continued her education at UCSF and completed a three-year combined residency in Pediatric Dentistry with a Master's of Science in Oral and Craniofacial Sciences
During residency, she was recognized with an award of excellence from the California Society of Pediatric Dentistry Foundation for her research on transmission of cavities
Dr. Joanne is a Diplomate of the American Board of Pediatric Dentistry, where she voluntarily took rigorous examinations to pursue excellence in her field of pediatric dentistry
Dr. Rahman is a proud member of:
American Board of Pediatric Dentistry
American Academy of Pediatric Dentistry
California Society of Pediatric Dentistry
American Dental Association
California Dental Association
Contra Costa Dental Society
Some Fun Facts!
Dr. Joanne enjoyed going to her pediatric dentist so much that she stayed with the office until she was 23 years old! She is proud to be working in the profession that gave her such fond memories as a child
She has volunteered at various Bay Area community dental clinics, and served on a dental mission trip to Guatemala with Kids International Dental Services (KIDS)
She can speak Cantonese fluently, and picked up some Spanish while serving on her mission trip in Guatemala
She is always up for something adventurous. In the past, Dr. Joanne has jumped out of a plane, rappelled down waterfalls, hiked through rainforests and around volcanos, and gone zip-lining
Her favorite food of all time is a thin-crust Margherita pizza – she is always on the hunt for good pizza. If you have suggestions, please let her know!