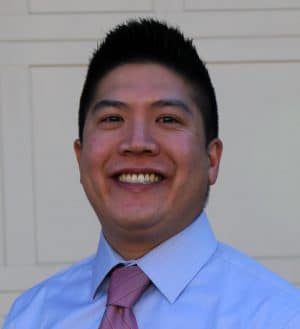 Board certified orthodontist Dr. Jeffrey Leong LOVES being an orthodontist! He strongly believes that everyone deserves the self-confidence that comes with a beautiful smile. The greatest joy he gets as an orthodontist is his ability to make positive changes in patient's lives, affecting them on personal, social, and professional levels. He enjoys seeing the transformation in their patients as they grow into happy and confident individuals.
Dr. Leong is a San Francisco native and a graduate of Lowell High School
He completed his undergraduate studies at the University of California, Davis where he attained a Bachelor of Science degree in Microbiology and graduated with Highest Honors
He went on to receive his Doctorate of Dental Surgery from the University of California, San Francisco, School of Dentistry where he graduated top 10 of his class
After dental school, Dr. Leong spent an additional three years at Columbia University, College of Dental Medicine to specialize in orthodontics where he received his Certificate in Orthodontics and Master of Science for his research.
As a result of his research, Dr. Leong had his work published in the American Journal of Orthodontics & Dentofacial Orthopedics (AJO-DO) in September 2012 – "Management of the American Heart Association's guidelines for orthodontic treatment of patients at risk for infective endocarditis"
Dr. Leong is a Diplomate of the American Board of Orthodontics, where he voluntarily took rigorous examinations and is among a small percentage of orthodontists in the United States to earn this degree of recognized excellence in his specialty.
Dr. Leong is a proud member of:
American Board of Orthodontics (ABO)
American Association of Orthodontists (AAO)
American Dental Association (ADA)
Pacific Coast Society of Orthodontists (PCSO)
California Dental Association (CDA)
California Association of Orthodontists (CAO)
Contra Costa Dental Society (CCDDS)
Some Fun Facts!
Dr. Leong and Dr. Joanne have known each other since preschool age! They also went to all the same schools (elementary school, middle schools, high school, college, and dental school). It wasn't until residency did they attend different schools.
Dr. Leong joined Dr. Joanne in Guatemala on a dental mission trip with Kids International Dental Services (KIDS)
Away from the office, Dr. Leong enjoys spending time with his wife and 2 wonderful children. He also likes to travel and eat out with family and friends.
Dr. Leong is an overzealous sports fan who closely follows the 49ers, Giants, and Warriors!
His favorite thing to cook at home is roast chicken. His least favorite thing is cleaning up all the dishes after cooking